If you're looking for an unforgettable Bali high, there's no better place to be than Kuta. With its gorgeous beach, glittering promenade and buzzing nightlife, the places to visit in Bali Kuta are thronged with beach bums and party-hoppers. Not only is it one of the best places to be in for a fantastic surfing experience, but it also offers a peep into the culture of Bali through the famous Kuta Theatre and Vihara Dharmayana temple.
There are so many exciting places to visit in Kuta along with unusual things to do & experience, that you wouldn't want to leave this vibrant place. Whether you want to relax by the beach or enjoy an awesome shopping experience, a vacation in Kuta won't disappoint you. Read on to know the most popular places to visit in Kuta that will surely make you fall in love with this place!
1. Waterbom Bali: Thrills Like Never Before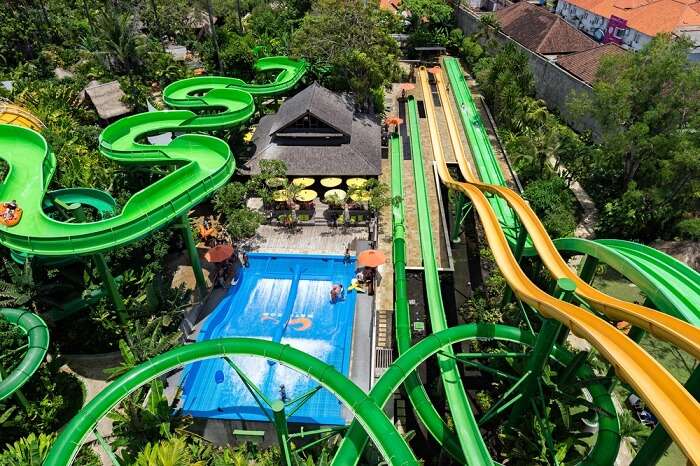 One of the oldest water parks on the island and rated as Asias best, Waterbom Bali tops the list of most interesting places to visit in Kuta Bali for the sheer thrill and excitement it offers. A fantastic place to spend some fun hours with friends and family, Waterbom is well-designed, well-maintained and employs the highest safety standards. While the mellow Lazy River and moderate Python rides are awesome for kids, the adrenaline junkies must experience Climax, Boomerang and Smashdown 2.0! There are plenty of options for relaxation and refreshments spread over this amazing jungle of rides.
2. Uluwatu Temple: Illuminating Hours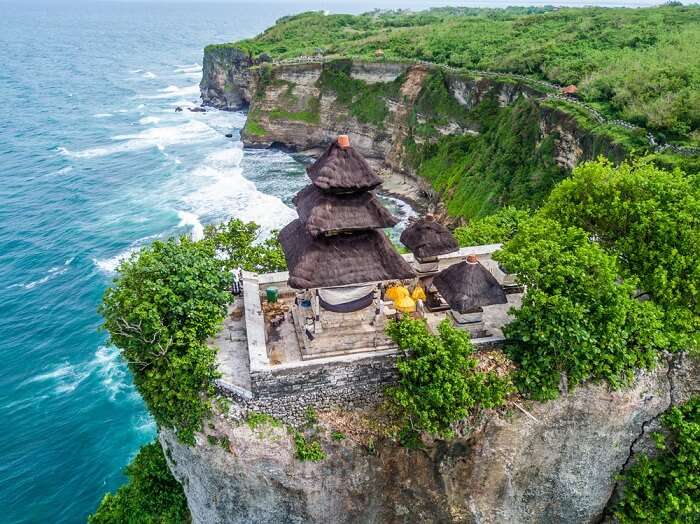 Located in South Kuta district just 22-kilometers from the town, perched on a steep hillock is Pura Luhur Uluwatu, one of Balis most revered and popular temples. Considered one amongst the spiritual pillars of Bali, its ancient sculptures, majestic gateways and Balinese architectural features are its highlights. The place also offers beautiful sunset views and hosts the mesmerising Kecak dance performance every evening.
3. Bush Telegraph Pub: For Friendly Get Together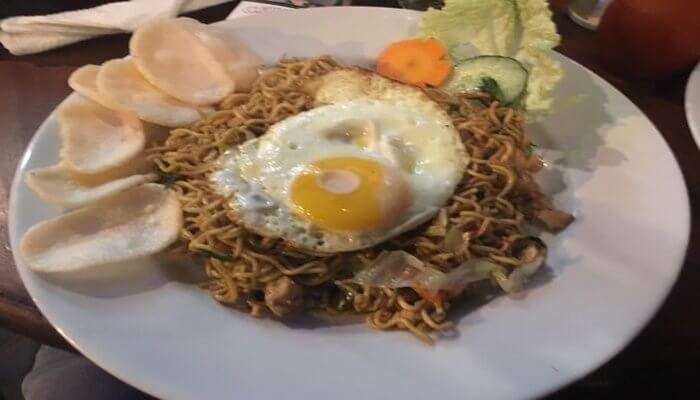 Prepare to be greeted by a giant reptile at the entrance of this interesting and unique Australian style pub. The Bush Telegraph Pub is for those looking for places to visit in Kuta offering an Australian style dining experience, great beer and live music every night. A friendly ambience, Icy Cold Beers, great cocktails and a good selection of food (especially grilled fish) make this a nice place to grab a quick and reasonable meal near the beach.
4. DMZ Bali: Enjoy An Awesome Fun
Bring out the kid in you at this interesting and amazing art gallery that promises many hours of fun and excitement. Spread over three floors of the Dream Museum Zone are huge, creatively painted artworks and murals depicting Egyptian wonders, Venetian canals and beautiful sites from across the world as well as quirky takes on masterpieces like the Mona Lisa. You will be amazed at the awesome photographs that the trick-eye museum allows you to capture with these interactive backdrops.
5. Beachwalk Shopping Center: Experience Retail Therapy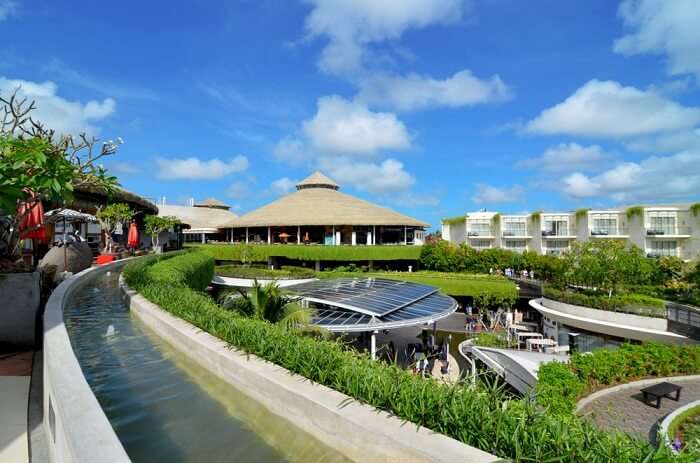 Located very close to the beach, this fantastic shopping arcade is the perfect destination for the entire family. One of the best places to go in Kuta for shopping, dining as well as entertainment, Beachwalk spoils you for options with its array of branded stores and restaurant chains, food court, book store and beauty salons. There is also a cool play zone to keep the kids busy and a huge candy store to lure your little brats.
Kuta
It seems we can't find what you're looking for. Perhaps searching can help.